Oh Snow Patrol. I've loved you forever, and Chasing Cars is so iconic for Grey's. It's featured in most commercials for the upcoming musical event, which is tomorrow (!!!!). I had stated previously it was last week, but I was mistaken. Whoops.
So today's post is a tribute to the best Grey's clothing moments. No Polyvore set today, just focus on the clothes. The beautiful, beautiful clothes. :)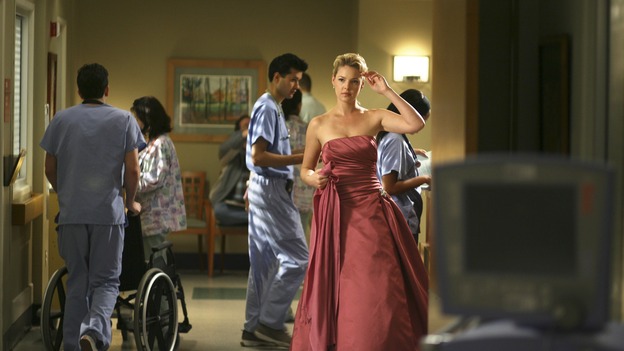 Izzie's prom dress - S2E27: breaks my heart every time I watch this episode! so sad, so beautiful.
Credit: ABC.com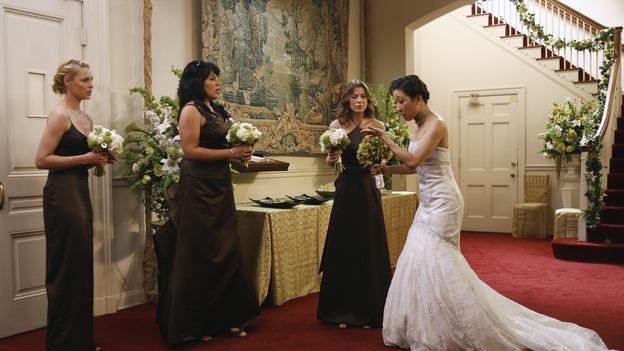 Cristina's Wedding Dress - S3E25: heartbreaking! Yang gives herself over to Burke and he leaves her. Boo!
Credit: ABC.com
Addison Appears - S1E9: The entrance of the Ruler of All Things Evil, Satan.
Credit: Kate-Walsh.com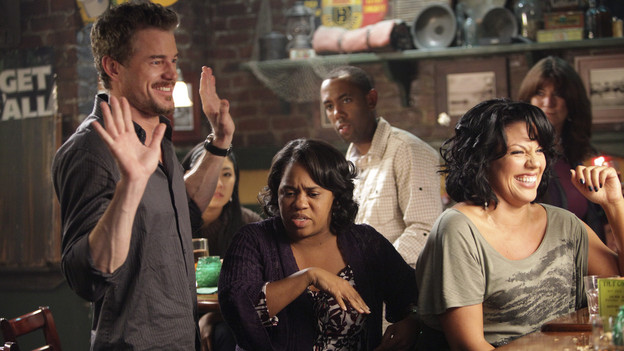 Joe's - S7E9: Shows some of the cast in their bar gear. McSteamy, Callie and Bailey out enjoying a "slow night"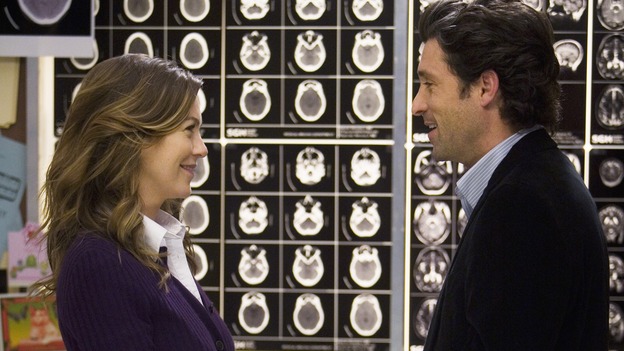 <3 - S5E19: My favourite. The proposal. *sigh*
Seriously, how could you not love this show? So much drama and goodness. I've got 5 seasons on DVD, waiting on 6 and currently watching 7. I love every minute :)
Seriously.
Til next time!