Getting back into the FBFF swing of things! This week Katy over at
Modly Chic
has brought us to the topic of reading! My favourite! I literally spent two hours at work yesterday reading, the book was getting close to the end and it was just a slow day at the office haha. So in honour of that topic, here are 5 of the best books I've read recently, since I can't seem to remember the most recent ones lol. Harry Potter and The Deathly Hallows: J. K. Rowling.
A classic in my opinion. I've been reading Harry Potter since I was about 10, with my mother first reading it to my 4th grade class. She had gotten them from a Scholastic book order and decided to share it with us. I got hooked and proceeded to read the books that were out, and each time a new one came out I was rushing to buy it. I read one of the later books, the 6th I believe, in 18 hours while during 6 of them I worked. Hehehe.
I have a tendency to re-read a book before I go see the movie. I mostly do this with HP and the Twilight series, but it always has to be done. I read half of HP7 when the first movie came out, and then finished it. Then for the second I read it again. Never too much HP in your life! Think I might start from the beginning and re-read the series soon.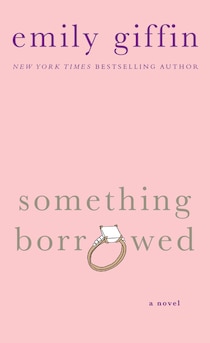 Something Borrowed: Emily Giffin.
This was a book where I almost made an exception. I wanted to see the movie, but decided to read the book against my desire to just watch it. The book is better, of course. It's always better, but it did a pretty good job. It amuses me how vapid Darcy is, because I know people like her, and how I definitely empathized with Rachel in not wanting to be walked over! I've never had an affair with a friend's partner though, so the similarities end there.
The next books in the series of these are really good too. Something Blue follows Darcy as she faces life alone. And the latest read of mine, The Heart Of The Matter, also introduces these characters but uses them as background. It focuses between Dex's sister Tessa and her troubled marriage, and another woman named Valerie whose story becomes intertwined with Tessa's. Really good read!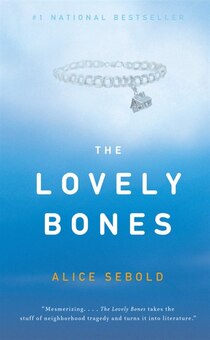 The Lovely Bones: Alice Sebold
.
I have had this book for a really really long time. It's one of the first ones I remember picking up from the Costco Superstore on a trip to town. I was about 14 I think when I got this? A little young for the context but I really did love the book. I still haven't seen the movie, for fear of it not doing the book justice and because Boyfriend was supposed to read it and we'd watch it together. He's not a big reader, that never happened.
The story of Susie, Salmon like the fish, is unexpected and full of sorrow, but a really interesting read. I love the author's version of heaven, how it's different for everyone but it's perfect for you. A really sweet book apart from the murder, as strange as that sounds.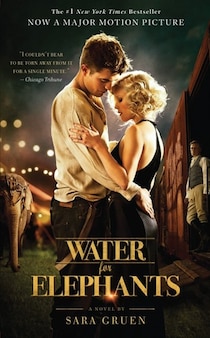 Water For Elephants: Sara Gruen
.
Another book I saw because it was being made into a movie, and read before the movie came out. The proper way to do things.
That said I still haven't seen the movie, but the book was amazing. It's such a sweet sad story, but with an ending that just makes you kind of happy. This was a story that kind of caught me off guard at points, but I really enjoyed the characters and the way the story builds. Definitely recommended! Remember Me?
:
Sophie Kinsella
.
I've read basically every book this woman has written. I love the Shopaholic series, I've got every single one. Much better than the movies, by the way. And way different. When I was thinking about Mrs. Kinsella, I had to figure out what book I love the most. Undomestic Goddess is also a good read, but this is my favourite.
I don't know why but the idea of someone completely losing their memory makes for a really good book. There's twists and turns of course, as Lexi learns about how her life has changed. My most favourite part is really simple, but the reason I recommend it to so many people. When she's in a convertible with another character, she asks for an elastic band. He pulls out handfuls and tells her that he's sure they multiply over time. Just so simple and sweet, and interesting how it's relevant to the story!
I hope you all enjoyed my ramblings of my favourites! Are there any books on your list that are here? Any I should read? Looking forward to hearing everyone else's answers! Head on over to
Modly Chic
to see everyone else's answers!
Til next time!